2019 Is Looking Bold - Interior Design for 2019
Regardless of the type of space you're decorating, there's nothing more important than paying attention to details. Right now Floral farbrics and wallpapers are making a bold statement for 2019. 
IN:
FLORAL
FABRICS AND WALLPAPERS
"The traditional beauty of floral patterns, either abstracted or straight up chintz, will be the pattern to use." — Erin Gates of Erin Gates Design
GO BOLD IN SMALL SPACES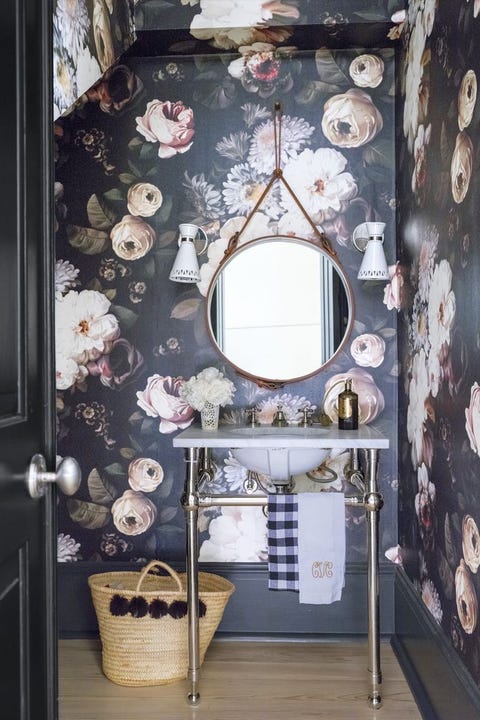 Graphic prints can have a major impact in small spaces such as a powder room. Here, an Ellie Cashman floral wallpaper is the star of a powder room a New Orleans manse designed by Sara Ruffin Costello.